Superpusen, British golden cattery
Small home based cattery in Norway, registered in Norske Rasekatterklubbers Riksforbund (NRR), the main Norwegian cat breeding club affiliated to FIFe.
Superpusen cattery breeds golden British Shorthair and golden British Longhair, with a sweet expression and loving temper. My main focus is on developing rare golden variants, especially golden classic / blotched / marbeled cats. Some silver British cats are expected also.
As some of my breeding cats have dilute colors, or carry dilution or chocolate, there will occationally be born golden blue kittens, golden lilac kittens, golden chocolate kittens (tipped kittens). Eye color is green. Golden Point kittens varieties (with blue eyes) are also possible.
The cattery also contributes to research to improve the scientific understanding golden varieties.
Feel free to contact me : +4792817753 by phone, or through the contact form.
Superpusen cattery is registred in
Norske Rasekattklubbers Riksforbund (NRR): https://www.nrr.no
and in Fédération Internationale Féline d'Europe (FiFe) : http://fifeweb.org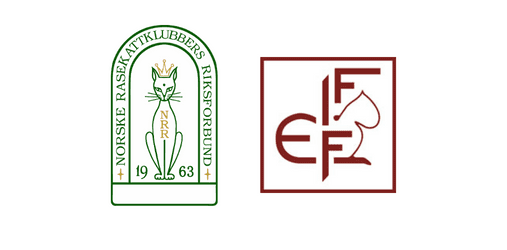 ---